Infinite Island
at the Brooklyn Museum - A sprawling exhibit of 45 artists from 14 Caribbean nations declaring themselves as the rightful owners/originators/sinners of the projected getaway.

Midnight's Daydream
at the Studio Museum-- Three male artists-in-residence (Titus Khaphar, Wardell Milan II, Demetrius Oliver) tug aggressively at past marginalized ideals...displaying their relevance. If these are my compadres as I stomp towards the future, I am slightly at ease.
STANDOUT:
WARDELL MILAN's series
Battle Royale
-- Collaged photos based around Ralph Ellison's boxers The Invisible Man presented as vulnerable objects and players for a captive audience.
masculinity=boxers=puppets=objects=feminine
AND two new shows at the Whitney...
Neither New Nor Correct: New Work by Mark Bradford
collage at 2006 Whitney Biennial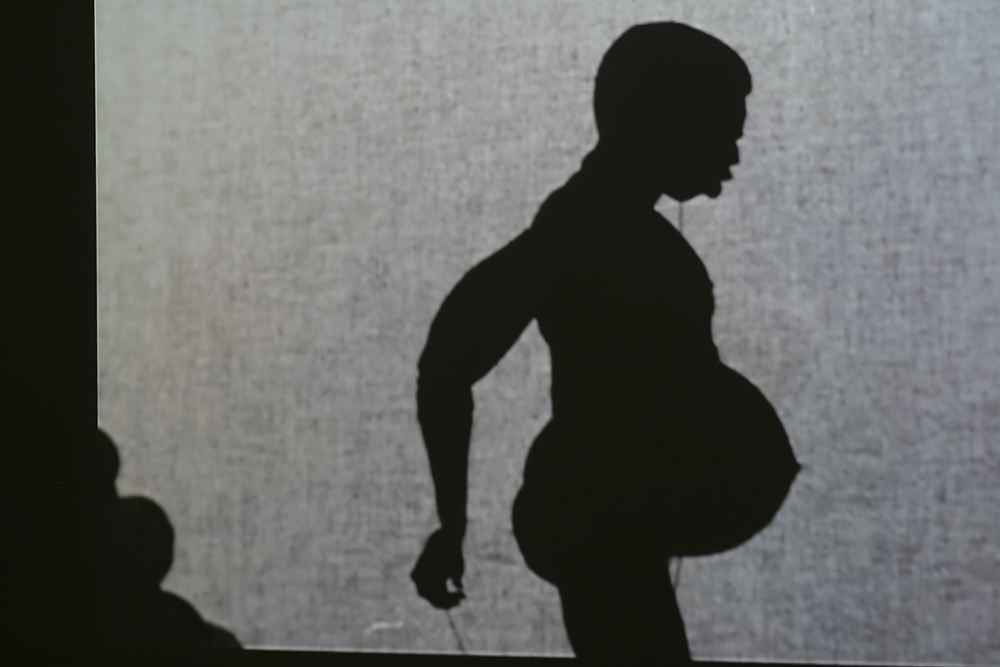 and Kara Walker's
My Complement, My Enemy, My Oppressor, My Love
. There is a great retrospective written on her by Hilton Als in the most recent New Yorker.
Get to it...some of them will be leaving soon.
--